With all the challenges that have come in 2021, we have also witnessed the incredible ferocity of the human spirit on Every.org. Givers shared their stories about the organizations they love and support, and nonprofits rallied the communities behind them to reach and even surpass their fundraising goals. As we continue our mission of building and providing accessible giving infrastructure, we are grateful to the givers and nonprofits who allowed us to be a part of their giving journey.
Below are just a few moments to celebrate from 2021:
Over $9M raised for over 2,500 nonprofits
In 2021, over $9 million was donated on Every.org to support the missions of over 2,500 nonprofits, bringing us to a total of over $11 million raised by our community since we launched under 2 years ago. It is proof that people can spark a change and create a movement when given the opportunity to do so. You can see more details at every.org/metrics.
Cryptocurrency donations reached $2.7M
Our cryptocurrency feature was built to address the gap in nonprofits adopting and having access to this new asset. The crypto donation feature officially launched in April and now makes up almost 25% of donation volume by method, after bank and credit card.
We witnessed organizations of all shapes and sizes learn about and adopt cryptocurrency. In fact, now over 200 organizations have received at least one crypto donation through our platform.
Crypto donors eager to donate their coins found relief in being able to give back to nonprofits seamlessly. David B., founder of CarmaCoin shared, "Every.org is really making our lives easier by letting us support any nonprofit, including smaller ones… other crypto donation platforms had onboarding requirements that the small nonprofits we introduced couldn't get past."
Building a virtual community
At the beginning of this year, our community was 2,700 people and has now surpassed 11,000 people.  Within this community, people shared their stories from advocacy to loss and rallied behind organizations they believed in.
Donation from Becky E.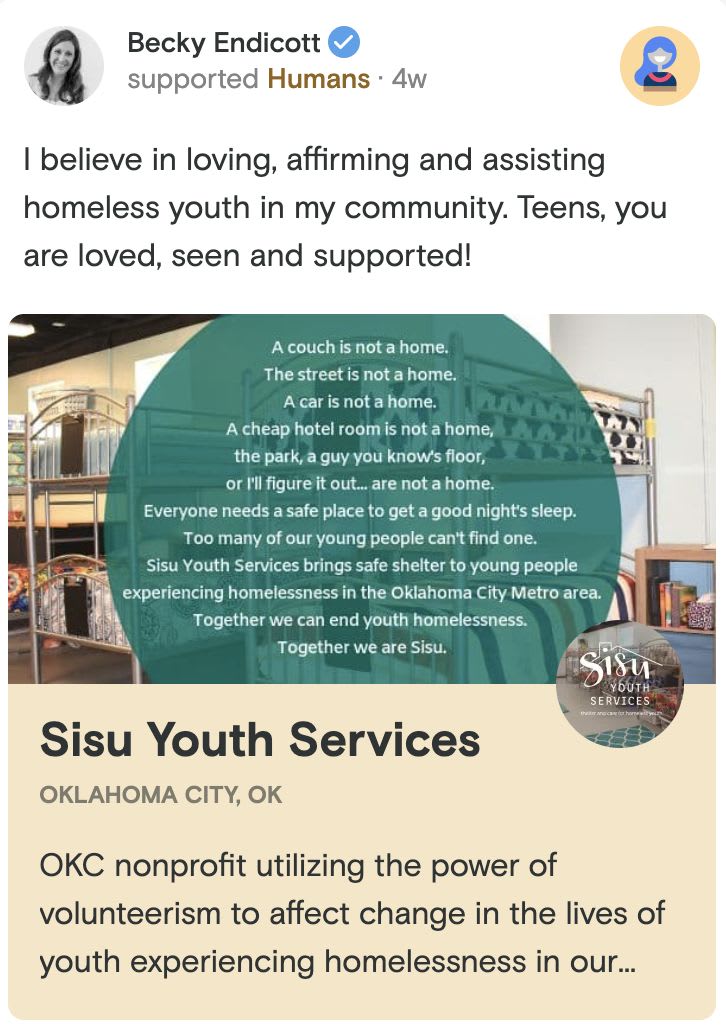 We partnered with Giving Gap to raise awareness and funds towards Black-founded nonprofits. Now over 1000 people have donated to a Black-led organization using Every.org, you can support today at every.org/black-led.
In November, over 5,000 people supported their favorite charities during our #FallGivingChallenge and raised over $1.95 million in just one month.
These moments are just a few of many that continue to motivate our team to push the boundaries of technology for the philanthropic space, and ensure every person and organization is equipped with technology they can use to do more good in the world.
We thank you all — nonprofits and givers — for an amazing year. We will keep striving to support you all by building out an accessible giving infrastructure to use technology for good.