In November, we released the Fundraisers feature on Every.org, offering givers and nonprofits a new way to make an impact. Givers can now launch their own fundraisers for a nonprofit, rallying other givers in their network to support the cause. Nonprofits can also create fundraisers, allowing them to highlight a new campaign or provide givers the option to direct donations to specific programs.
How to create a fundraiser
Every nonprofit profile now has a Start a fundraiser button directly below the donate button.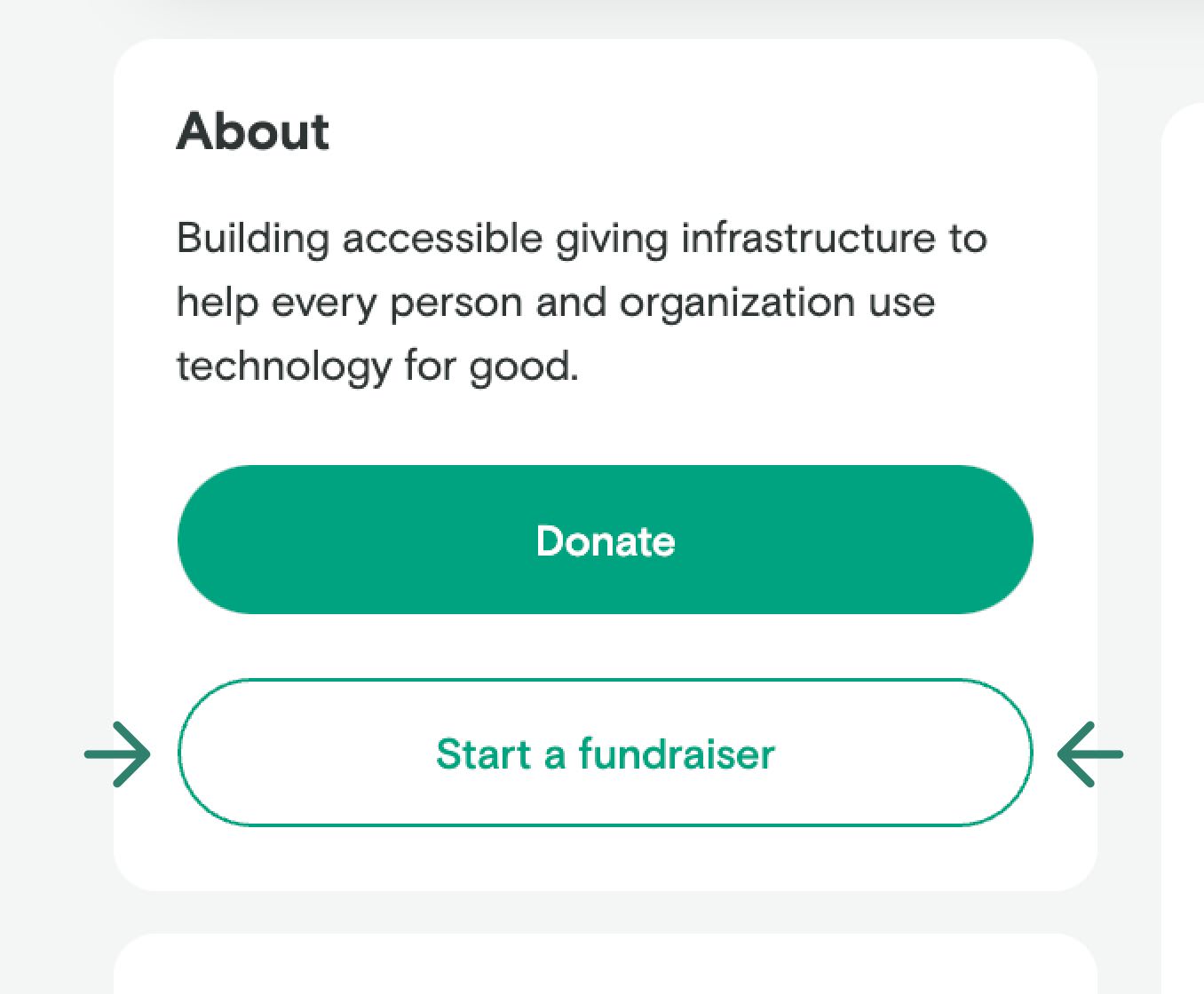 From there, all you need to do is select a photo, give your new fundraiser a headline, and add a brief description of why this nonprofit's work is important to you. Then, choose between adding your own fundraising goal, or using Every.org's smart milestones, which automatically update after each milestone is met.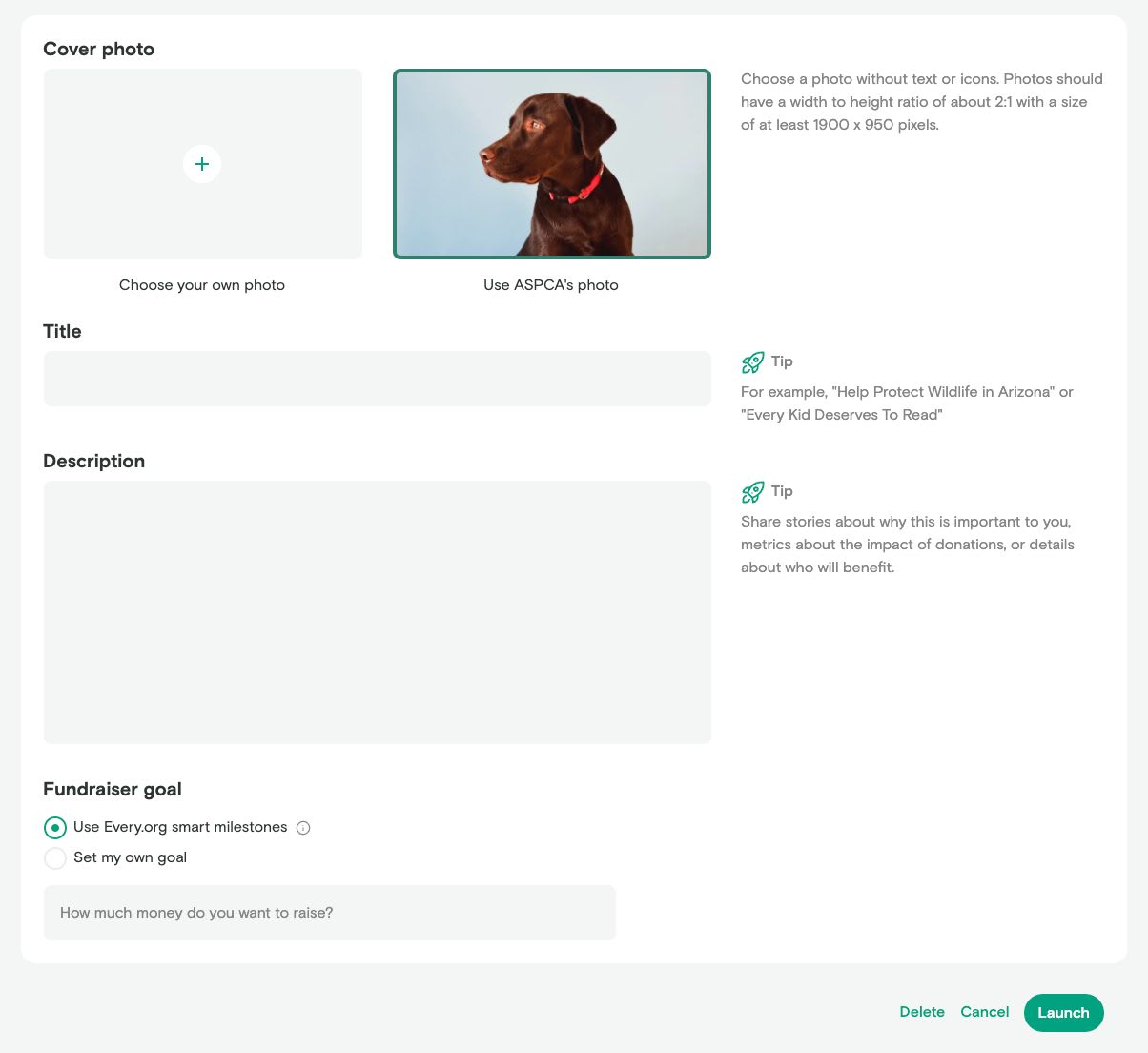 After launching, you'll be invited to follow up with the most important step: sharing your fundraiser with your family, friends, and social networks. Sharing is one of the most effective ways to spread the word about your fundraiser and the nonprofit's mission. We've made it easy with quick share links and a few suggestions on how and where to share.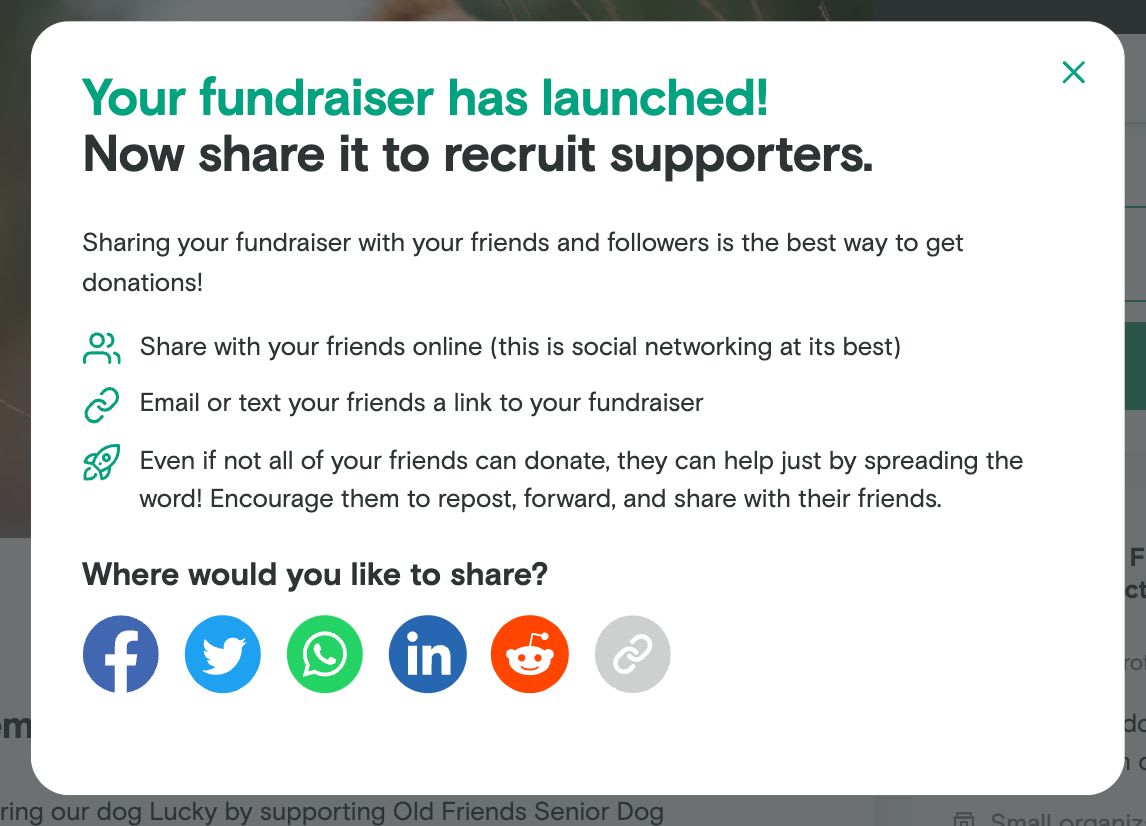 Givers can view and modify their fundraisers by going to the "Fundraisers" tab of their My Giving page. Nonprofits can also create and modify fundraisers from their admin dashboard by going to the new "Fundraisers" tab. They'll also be able to see all of the fundraisers for their nonprofit, including fundraisers created by their supporters.
Try it out today!
Click here to search for your favorite nonprofit and start a fundraiser today.
Fundraisers will continue to evolve in the months and years ahead. We'll be looking at use cases and gathering feedback from givers and nonprofits so that we can make fundraisers as impactful as possible. If there are any new features you would like to see, we'd love to hear about it. Send any thoughts you have to our Senior Product Designer at dave@every.org.